Jerry the Marble Faun: Stone Speaks
April 21 - June 3, 2018
Opening reception April 21st 6-8 pm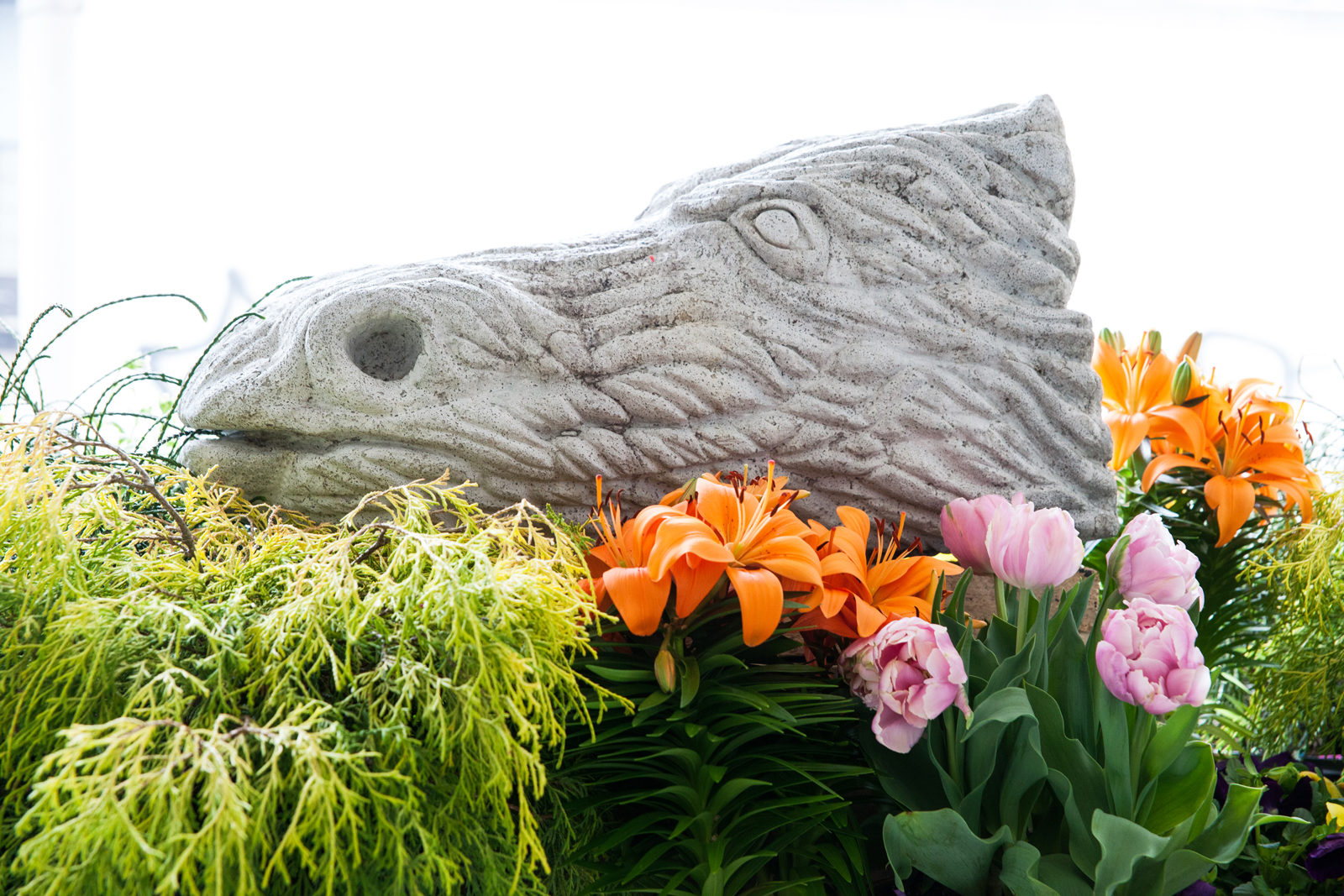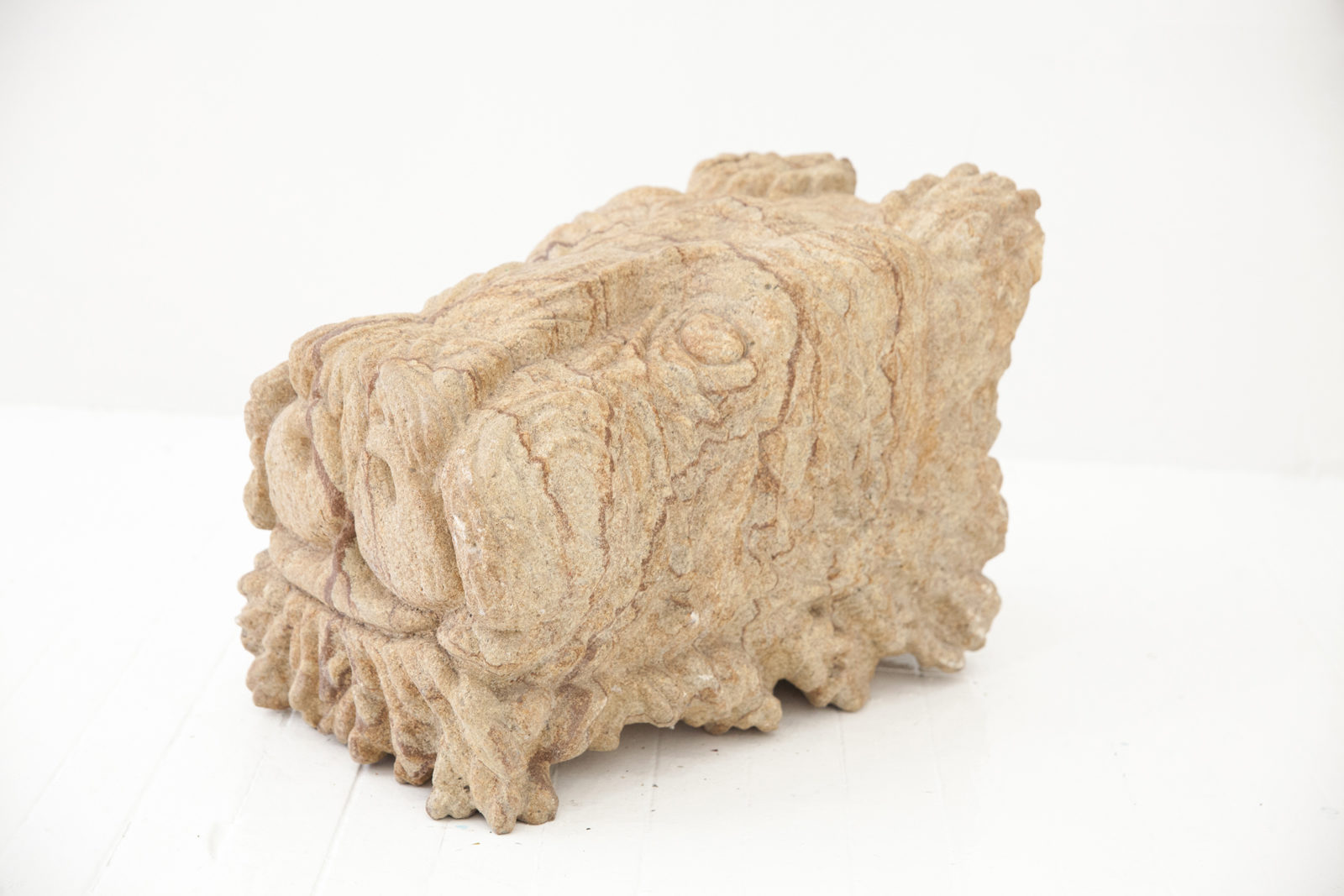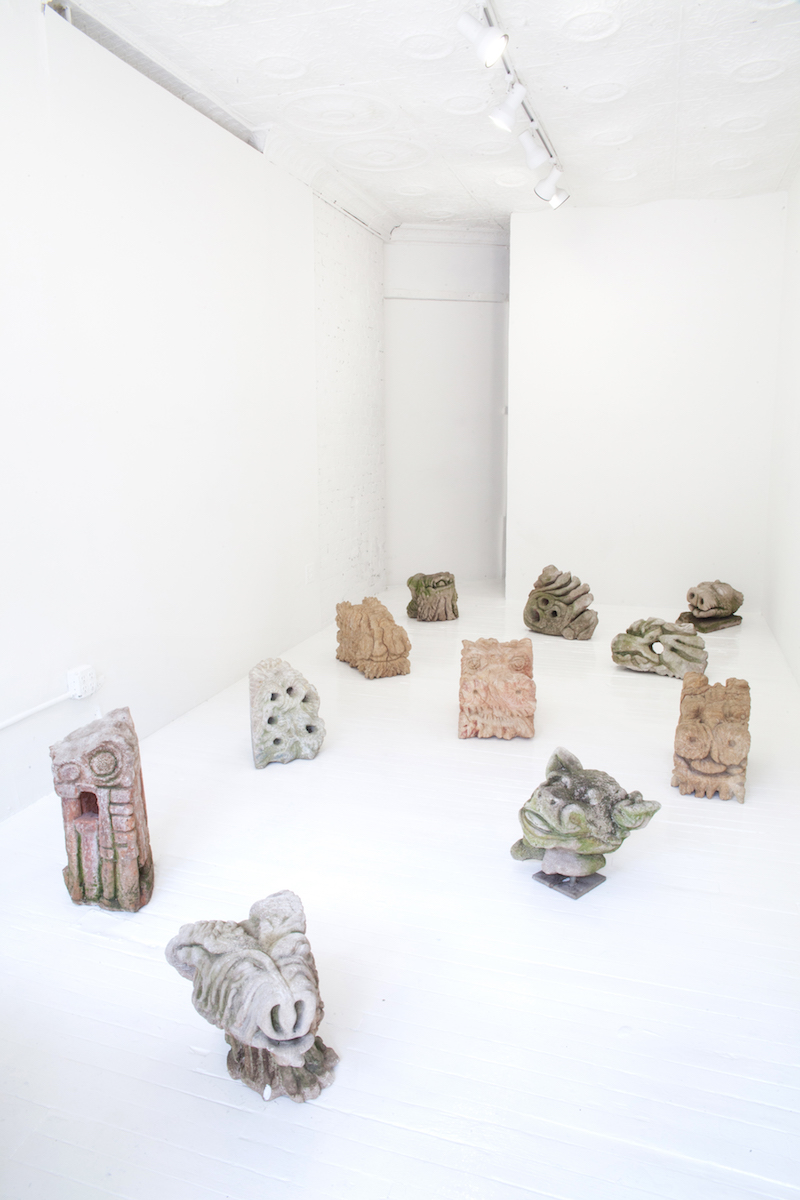 SITUATIONS is pleased to announce Stone Speaks, an exhibition of works by Jerry the Marble Faun that mark the past decade of stone carving. This is the artist's first solo exhibition at SITUATIONS.
Known best for his hand-carved stones, Jerry the Marble Faun presents a suite of works that include mature iterations of sculpted creatures and animals alongside simultaneously made abstract pieces. Taking cues from lived experience, such as driving a New York taxi for 25 years and living with Big and Little Edie at Grey Gardens, his sculpting process relies on a freeform method. Jerry follows the chance of a stone's natural properties to define each element, giving rise to a style that is at once rigorous and intuitive.
This exhibition features eight works. Three made of dorata Italian limestone, titled The Lions, employ a naming mechanism. In sequential order, Jerry follows the ABCs of the alphabet -- Apaquogue carved in 2008/09, Bohack carved in 2010, Clinton carved in 2011/12, etc. Additionally, the titles have personal significance. Apaquogue is a favorite street in the Hamptons and the veins in the limestone reminded Jerry of the winding road. Bohack was a grocery store in the Brooklyn of his youth that had big flowers on the sign reminiscent of the large nostrils of the carved creature. Clinton is named for Jerry's best friend who had a powerful, yet delicate, bone structure. Throughout his labor-intensive process, Jerry magnifies experience while searching for the forms hidden within the stones.
The gallery has begun a new initiative that pairs a creative writer with each exhibition. For this show, Candystore has produced a limited editioned packaged poem, "wild blue yonder (an erotic sex fantasy at the beach that doesn't take into account sand)." This is the sixth poem in a series Candystore tentatively titled Cray Cray Oo La La. Each poem is named after a crayon color from a popular North American crayon manufacturer. The latest is dedicated to Jerry the Marble Faun.
----
JERRY THE MARBLE FAUN (born 1955, Brooklyn, NY) lives and works in Queens, NY. He began hand­-carving stone in 1987 and recently began pursuing ceramic sculpture. Jerry held his first exhibition in 2014 at Jackie Klempay Gallery, Brooklyn and has appeared in exhibitions at SITUATIONS, New York; Canada, New York; Andrew Edlin Gallery, New York; Sculpture Center, Queens; 2nd Floor Projects, San Francisco; The Elaine de Kooning House, South Hampton, Geary Contemporary, New York, Bureau of General Services/Queer Division, New York; amongst others. This past summer Jerry participated in the Shandaken Project's residency program at Storm King Art Center in New Windsor, NY.
Jerry is well known as the Bouvier­-Beales' handyman from the Maysles brothers' 1975 documentary Grey Gardens. While living at Grey Gardens, Edith "Little Edie" Bouvier-­Beale gave Jerry the nickname "the Marble Faun," which Jerry accepted as a fated path to art­making. In addition to sculpting stone, Jerry worked as a gardener for the royal family of Saudi Arabia, with Wayland Flowers and his puppet, Madame, during their cabaret acts in the '70s, and for twenty-five years as a taxi cab driver in New York City. Jerry has received widespread recognition and critical praise for his artwork from major outlets, including The New York Times, The Wall Street Journal, The New York Observer, Forbes, Interview, and Art Forum.
CANDYSTORE (b. San Jose, CA) is a gender non-conforming, multidisciplinary artist and performer, living and working in Brooklyn. She-he has performed at Club Cumming, the AC Institute, LaMama Galleria, Dixon Place, Secret Project Robot, Powrplnt, and every time she-he uses a public restroom. Shimher is a 2015 installation and multifarious book-length project about the deep South, queer sex, and intimacy in the digital age.
SITUATIONS is an artist-run space located at 127 Henry Street in the Chinatown neighborhood in Manhattan. The space is run by Mariah Robertson and Jackie Klempay. Hours are Thursday - Sunday 12-6 pm. For more information write to info@situations.us or visit our website: WWW.SITUATIONS.US