RAINEN KNECHT & NICOLA L: DAYDREAM OF DARKNESS
MARCH 3 - APRIL 15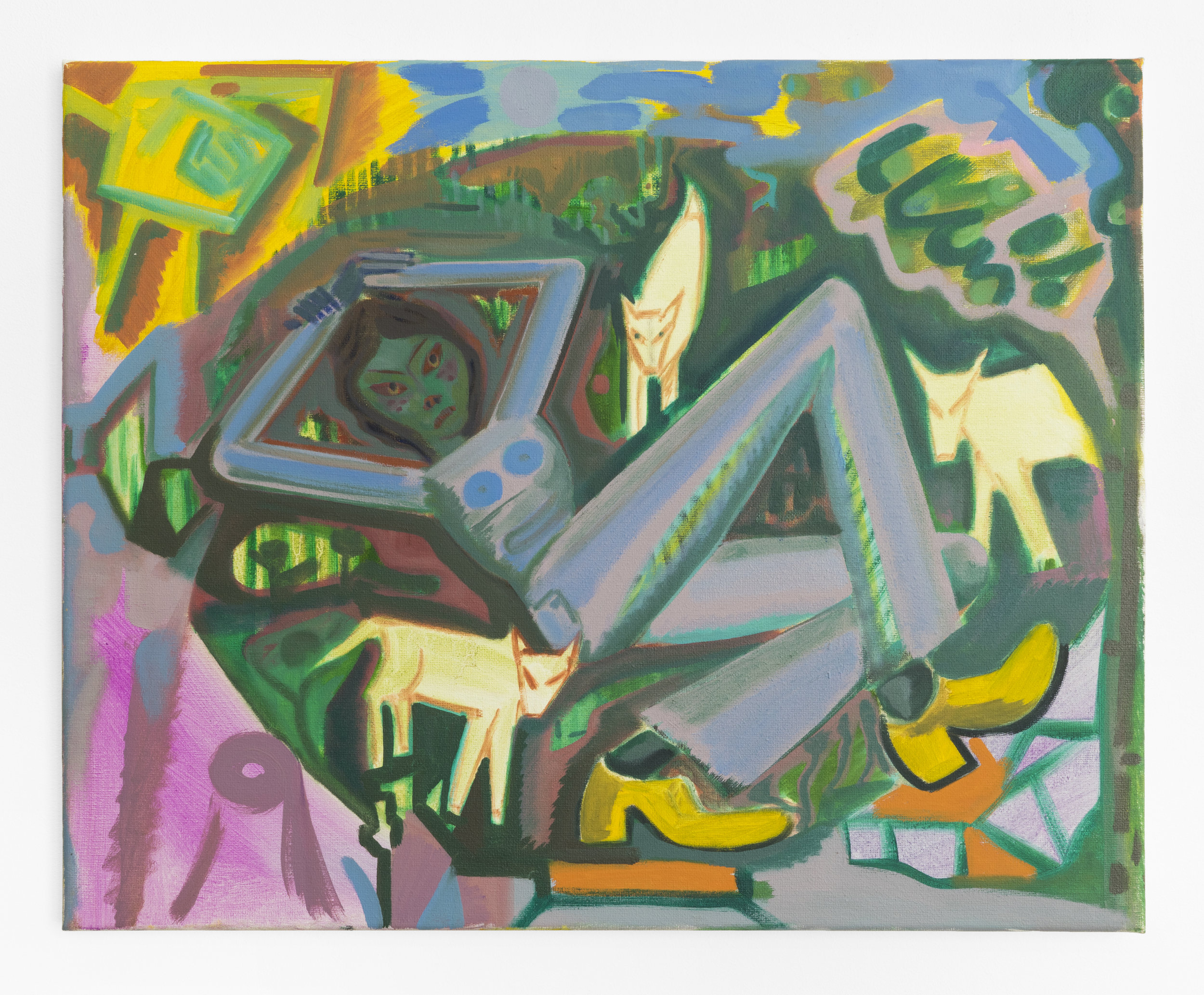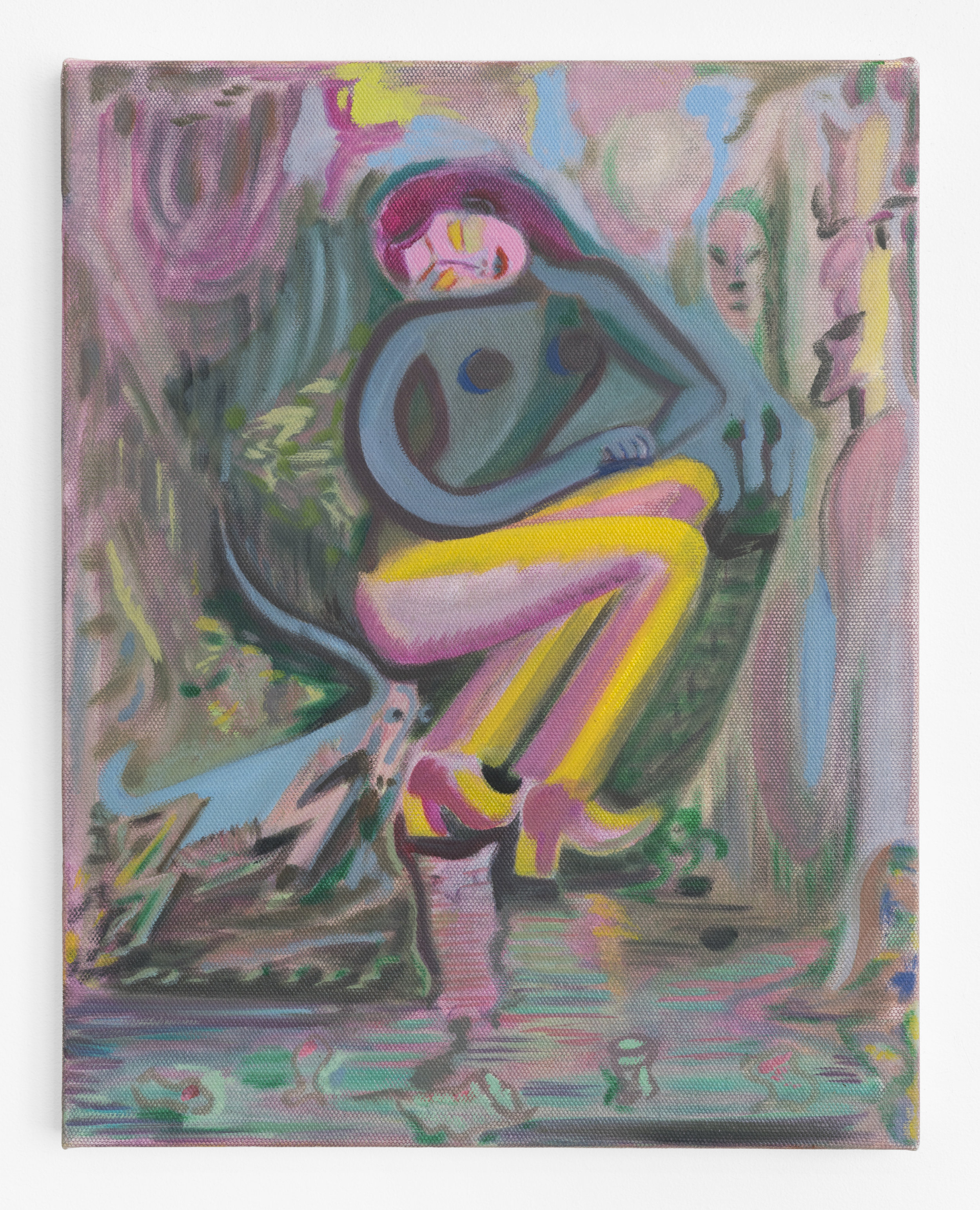 SITUATIONS presents a two­person exhibition of Rainen Knecht (b.1982, Gig Harbor, WA) and interdisciplinary artist Nicola L (b. 1937, Morocco). The exhibition opens March 3rd and will run until April 20th. Separated by a span of 50 years, together the pairing embraces the female voice, a counter­cultural spirit, and the grey area where eroticism meets domesticity.
"Daydream of Darkness" includes eight new figurative paintings by Portland­based painter Rainen Knecht, placed alongside a "Giant Foot Sofa" from 1969 and an "Aqua Head" circa 1990 featuring a Betta Fish, by Moroccan­born French artist Nicola L. In 1964 Nicola L stopped painting to focus on conceptual, functional, and performative work. The works in this exhibition were conceived as political statements addressing the individual's social skin. Whereas Nicola L breaks apart representations by manifesting the body in furniture­like objects, Knecht comes full circle by painting a myriad range of female expressions fully integrated into their surroundings. Both artists' work offers the exploration and reclamation of figuration through different media and time.
Additionally, this exhibition marks a new gallery initiative to feature a different creative writer with each show. Cedar Sigo wrote a text titled "Daydream of Darkness" which ultimately became the title of the exhibition. A risograph poster includes Sigo's text and Knecht's drawings and is available as a take­away.
RAINEN KNECHT (born 1982, Gig Harbor, WA) currently lives and works in Portland, OR. Knecht holds a BFA from the San Francisco Art Institute where she received the Madjrakoff Painting award. Her work has been exhibited at Fourteen30 Contemporary, Portland, OR; Capital, San Francisco; Either Way, Los Angeles; Adobe Books, San Francisco; and Bear Ridgeway, San Francisco. This exhibition marks Knecht's first exhibition in New York City. For the occasion of this exhibition, Knecht received a Career Opportunity Grant from the Oregon Arts Commission.
NICOLA L (born 1937, Mazagan, Morocco) currently lives in the Chelsea Hotel in New York. She studied at the Académie Julian, followed by the École Nationale Supérieur des Beaux­Arts in Paris. Notable exhibitions include "The World Goes Pop" at Tate Modern, London; "A Modest Proposal" Hauser & Wirth, New York; The Liverpool Biennial; "artevida," Museu de Arte Moderna do Rio de Janeiro, Brazil; "elles@centrepompidou, Paris; among others. Her first institutional survey was held at The Sculpture Center (LIC, NY) in 2017.
CEDAR SIGO (born 1979, Suquamish Reservation, WA) is a writer and poet who was homeschooled from the eighth grade onward. In 1995 he was awarded a scholarship to study writing and poetics at the Naropa Institute, where he studied with poets Allen Ginsberg, Anne Waldman, Lisa Jarnot, Alice Notley, and Joanne Kyger, among others. He is the author of Selected Writings (Ugly Duckling Presse, 2003 and 2005), Death Race vsop (Red Ant Press, 2005), and Expensive Magic (House Press, 2008), Stranger In Town (City Lights, 2010), Language Arts (Wave Books, 2014), and Royals (Wave Books, 2017). He is also the editor of There You Are: Interviews, Journals, and Ephemera by Joanne Kyger (Wave Books, 2017).
----