TABBOO! ZINE RELEASE AT LA ART BOOK FAIR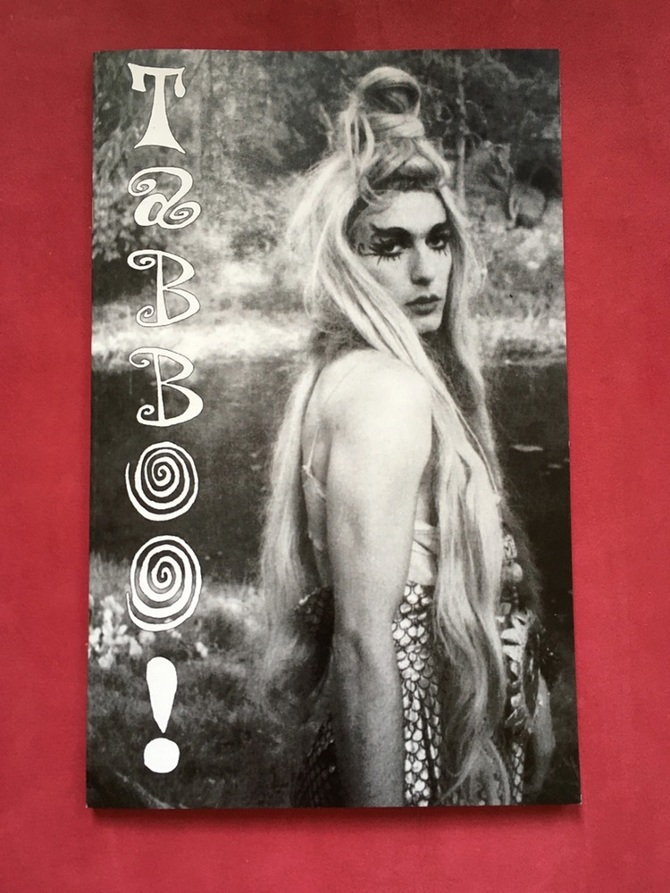 An extensive conversation with artist and performer Tabboo! (Stephen Tashjian) and Jackie Klempay that took place on January 27th 2016 in Tabboo!'s
East Village studio/apartment.

From the introduction:
Tabboo!'s voice is amazing. It's fast and truly unique. It's like none-other. It is a shame written language is incapable of conveying vocal inflection and character voices. If I were more skilled, I would use musical notation to accompany the text. Luckily, even without a score, the content of what she talks about is equally compelling. As soon as she opened the door the interview had begun. There was no introduction needed, so I just pressed 'record'".

60 pages
Photocopied with gloss cover
8.5 x 5.5 inches
2016

Available through Heinzfeller Nileisist Publishing.